The conference will take place at the University of Madeira.
+info.: http://www2.uma.pt/index.php?option=com_content&view=article&id=49&Itemid=90&lang=pt
The island of Madeira is located in the Atlantic Ocean, about 520km (320 miles) from the African coast and 1000km (620 miles) from the European continent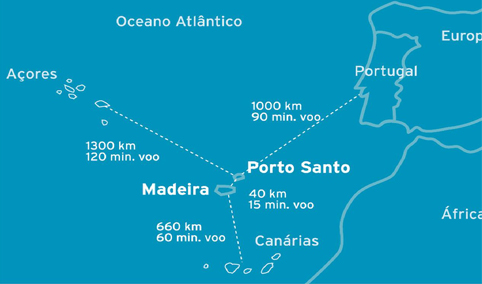 How to get here?
A flight to Madeira takes about 1h30m from mainland Portugal and just over 3h from the main European airports. Flights between Madeira and Porto Santo take about 15 minutes. Many airline companies, including 'low cost' companies, fly regularly to Madeira.
Madeira Airport is located in Santa Cruz, 16km (10 miles) from the city of Funchal. It takes approximately 20 minutes to get to Funchal by car.
How to get from the airport to city center?
Taxi: The airport taxi stand is located outside the arrivals area of Madeira Airport, level 0. It is an economical option if you are traveling in a group.
Bus: The company responsible for bus transportation from the airport is SAM. After you leave the arrivals area, follow the main road and keep on the right hand side. After approximately 100 meters you will find a bus stop. The ticket to Funchal is payable on board.
Aerobus: The Aerobus is a frequent express bus service between the airport and Funchal. Prices: €5 (one-way ticket); €7,5 (roundtrip).TAP Portugal passengers can travel free upon presentation of their boarding card.
For more information, please check the Madeira Airport website: http://www.anam.pt/madeira_en
How to get to the campus?
Buses (from city center to campus):
13 – 15 – 15A – 17 – 18 – 42 – 62
For information about schedules, go to: http://www.horariosdofunchal.pt/index-eng.phphttp://www.horariosdofunchal.pt/index-eng.php
.
Useful Information
Currency: Euro- €
Time:Madeira follows Portuguese time (GMT +0); Summer time (GMT +1). Clocks advance one hour in the last Sunday of March, and go back one hour in the last Sunday of October.
Temperature: The temperatures in October remain relatively warm, generally ranging from 17.5º C (63.5º F) to 24º C (75.2º F).
Electrical Power:The local current is 220 AC and the connection is made by a two-pin plug. Travelers from abroad may require a plug adapter and, in some cases, a voltage converter.
Emergency Phone Number: 112
International country code: +351 (local area code: 291)
.
ACCOMODATION
Participants have to make their own travel and accommodation arrangements. However, we are happy to provide you with information for finding suitable accommodation during your stay in Funchal.
Funchal has a long touristic tradition but October is not a particularly busy time. Prices are therefore expected to be slightly lower than Peak season.
The following hotels/student residences have agreed to offer conference participants a special rate, subject to availability. We recommend you to book as soon as possible to get the best deals.
The hotels and student residences we have selected are conveniently located in the city center. The conference venue can be easily reached by bus or taxi.
.
Nossa Senhora das Vitórias Student Residence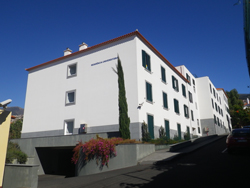 http://residencia.sasuma.pt/pt.php
e-mail: residencia@sasuma.pt
phone: +351 291 201817
2.   Belmond Reid's Palace: 
http://www.belmond.com/reids-palace-madeira/
email:  reservations.rds@belmond.com
phone: +351 291 71 71 71
3. Four Views Baía Hotel:
http://www.fourviewshotels.com/four-views-baia/sobre-o-hotel
Contacto Geral
Tel: (+351) 291 700 200
Fax: (+351) 291 700 219
Email: geral@fourviewshotels.com
****************************************************
WHAT TO DO IN MADEIRA?
The mild climate of Madeira allows for many outdoor activities, most notably water sports such as surf, windsurf, diving, sailing, canoeing or waterskiing. Boat trips and whale and dolphin watching trips are also available.
Madeira's beautiful and unique landscape makes it the perfect setting for bird watching, canyoning, hiking, taking jeep safari tours and playing golf.
 Places to visit:
» Hiking
– http://www.visitmadeira.pt/?s=menu&e=/madeira/passeios-a-pe&i=por
– http://santanamadeirabiosfera.com/pt/2012-04-08-23-20-15/pedestrianismo
» Madeira Botanical Garden (Jardim Botânico da Madeira);
» Monte Palace Tropical Garden (Jardim Tropical Monte Palace):
» Quinta do Arco Rose Garden (Roseiral da Quinta do Arco)
» Municipal Garden (Jardim Municipal)
» Contemporary Art Museum (Museu de Arte Contemporânea);
» Sacred Art Museum (Museu de Arte Sacra)
» Natural History Museum (Museu de História Natural)
» Quinta das Cruzes Museum (Museu da Quinta das Cruzes)
» Vicentes Photography Museum (Photografia Museu Vicentes)
» Madeira Wine Museum (Museu da Madeira Wine)
» City of Sugar Museum (Museu A Cidade do Açúcar)
» Whale Museum (Museu da Baleia)
» Madeira Etnographic Museum (Museu Etnográfico da Madeira)
» Casa das Mudas Arts Centre (Centro das Artes "Casa das Mudas")
» Workers' Market (Mercado dos Lavradores)
» Funchal's 'Old Town' ('Zona Velha'), the historic center of the city. Here, one may find the public art project ArT of opEN doors (artE de portas abErtas): 
»…
+ info.:
*Madeira Official Tourism Website